Commercial Drain Cleaning
Fast & Reliable Services in Hagerstown
Did you flush your toilet or run some water in your office just to watch it backing up in fear of an overflow? Call Griffith Plumbing! Our technicians have the tools needed to clear you drain and have you freely flushing in no time.
Griffith Plumbing knows how frustrating a clogged drain can be in your office space or building. Our fast, reliable drain cleaning service throughout Maryland clears your drain quickly. Contact us if you are experiencing: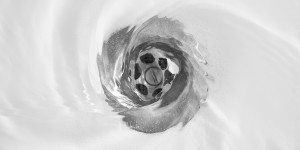 Clogged Kitchen Sinks
Garbage Disposal Issues
Slow Draining Sinks
Clogged Bathroom Sinks
Water Coolers
Eye Wash Stations
Our expert technicians will have your office back to business in no time! Our team can ensure the quality of cleaning by the use of a video camera run down the drain and/or sewer line. Contact us today for fast, reliable, professional service.