Sump Pump Repair in Frederick & Washington Counties 
There are many benefits to having a sump pump installed in your home. With the installation of a sump pump, homeowners in Frederick County can feel secure that sump pump repair and installation can prevent a flooding basement caused by heavy rains.
A sump pump can be your best protection against groundwater. If you have a basement in your home or an underground level in your commercial building, you'll definitely need a reliable and functioning sump pump. That means you'll need a sump pump installation and repair service you can trust. Griffith Plumbing is your trusted Frederick and Washington County sump pump plumber.
Sump pumps should be replaced when they are over six years old. Repair and possible replacement could be required if there is mold, mildew, or standing water in your basement. Regular flooding of a basement can be a huge red flag indicating an issue with your sump pump.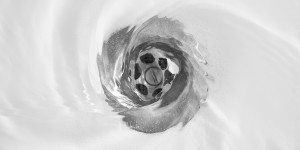 Installing a sump pump is your best layer of protection for your home during heavy rains. A sump pump is always installed in the lowest part of a basement. It works to remove excess water from around the foundation of your home before it begins to collect in the basement. Another option that our plumbers at Griffith Plumbing can provide you with is to pipe old water sources into the sump pit to eliminate the flow of water into unwanted areas.
Our skilled plumbers are equipped with repairing, replacing, and maintaining the life of your sump pump.
Emergency sump pump repair services
We understand that even with the best and most consistent maintenance on your sump pump, unforeseen circumstances can happen. That is why we offer emergency sump pump repair services. Available 24 hours a day and 7 days a week, we are prepared and ready to remedy any sump pump emergencies you may encounter.
Contact us today for sump pump repair or replacement.