Sump Pump Repair and Installation in Hagerstown and Surrounding Areas
Does your basement regularly flood? Are you finishing your basement and want to help prevent your new floors from being exposed to water? Installing a sump pump is your best layer of protection. A sump pump is always installed in the lowest part of a basement. The job of a sump pump is to remove excess water from around the foundation of the home before begins to collect into the basement.
Griffith Plumbing offers professional sump pump installation, repair, and replacement. Contact us today to learn more about our sump pump services.
Contact us if you are experiencing: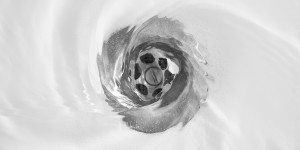 Mold or Mildew in Your Basement
Water in Your Basement
You are Finishing Your Basement
Standing Water
Your Sump Pump is Over 6 Years old
We'll be happy to come out and take a look at your situation and offer a no-pressure estimate. Contact us today!