Dishwasher Hookups and Inspections
Kitchen Appliance Hook-ups in Maryland and Virginia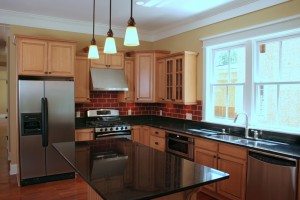 It's important to properly install dishwasher hookups to avoid potentially devastating water damage or even fire hazards. Griffith Plumbing offers years of qualified dishwasher hookup experience. Call us today we will have your dishwasher purring in no time.
Did you know annual dishwasher hookup inspections are recommended by appliance manufacturers? Griffith Plumbing can also inspect your dishwasher plumbing connections and keep your dishwasher leak-free!
Contact Griffith Plumbing to schedule your appointment or receive a quote today!